We are developing new porous materials contributing to environmental restoration and conservation.
Graduate students wanted!!
We can accept students from Division of Environmental Science Development or Division of Environmental Materials Science.
We welcome applicatioins from students at other universities and national colleges of technology.
Latest Publications
A diluent negatively affects adosrption properties of organic contaminants on a MOF composite in water
RSC Adv. 2021, 11, 23707-23713 (DOI: 10.1039/d1ra03348d (open access).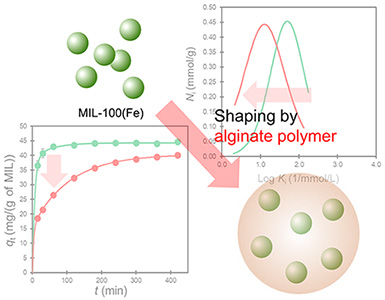 ---
Temporarily Pore-Openable Porous Coordination Polymer
Inorg. Chem. 2021, 60, 4531-4538 (DOI: 10.1021/acs.inorgchem.0c03420).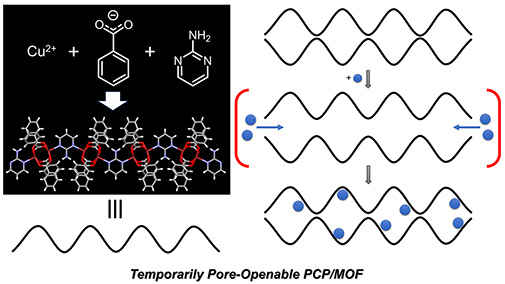 ---
Using a soft crystal to visualize how absorbed carbon dioxide behaves in liquid
Commun. Chem. 2020, 3, 143 (DOI: 10.1038/s42004-020-00390-1 (open access)).

Hokkaido University press release
Faculty of Environmental Earth Science, Hokkaido University