Ms. Yuri Fukai (Division of Earth System Sci.) received the Hokkaido University Ohtsuka Award
2023-03-29

Ms. Yuri Fukai, a doctoral student in the Biogeochemistry course of the Division of Earth System Science, has received the 2022 Hokkaido University Ohtsuka Award!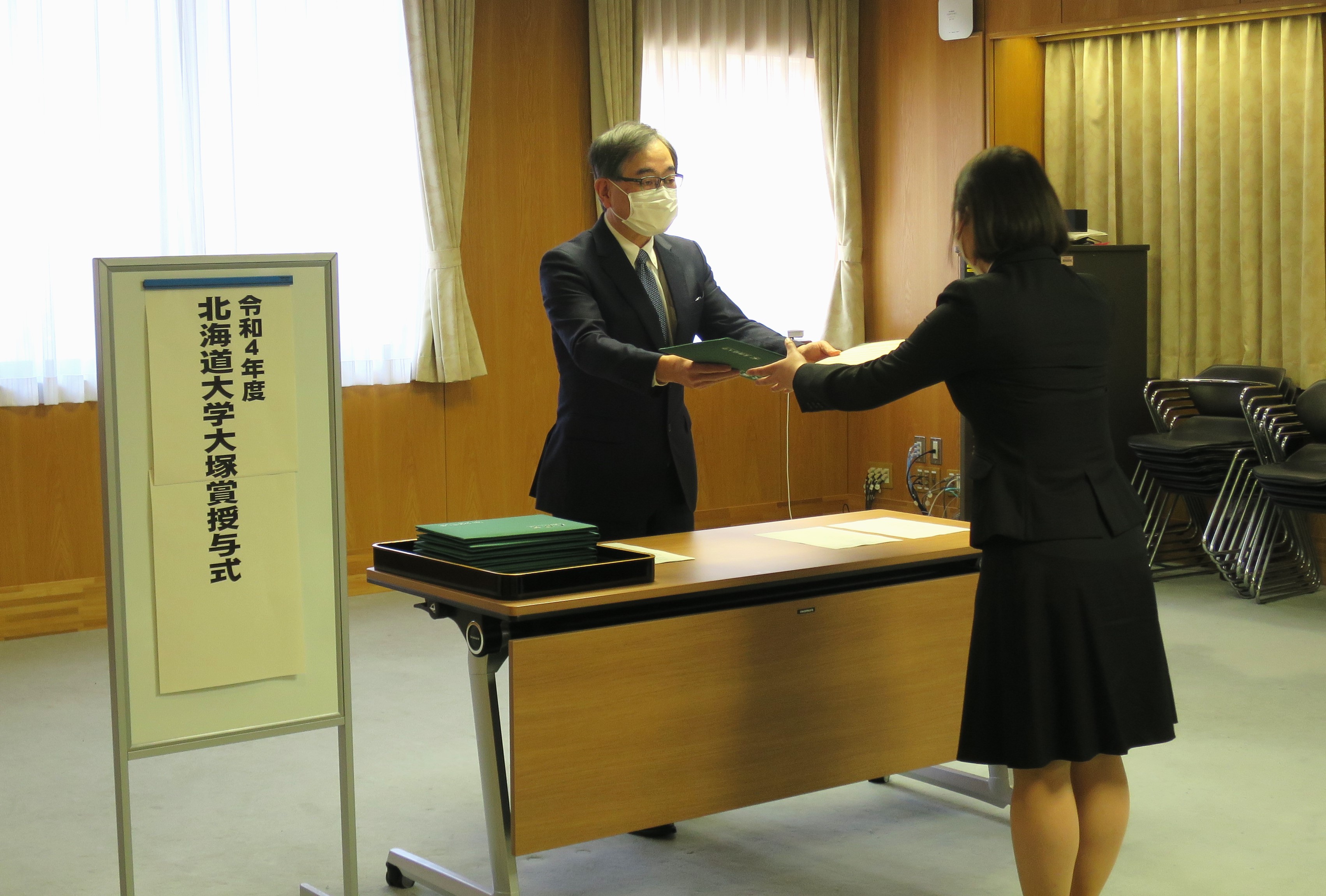 Ohtsuka Award is given to an outstanding female student in the final year of a doctoral course who aspires to become a researcher at Hokkaido University. The award is named after Professor Eiko Ohtsuka, who was a professor of the Faculty of Pharmaceutical Sciences until 1999 and is still a emeritus professor. This award was established as part of the Gender Equality Program to nurture outstanding female students who aspire to become researchers.
Congratulations to Yuri Fukai! We wish you all the success in your future endeavors.