Graduate School Poster Presentation Session 2022!
2023-03-22

The Graduate School Poster Presentation Session 2022 was held on March 10. Because of the COVID-19 infections, it is indeed the first time in four years that a face-to-face presentation has been held. Twenty-one master's and doctoral course students presented the results of their research progresses on posters, and enjoyed lively discussions.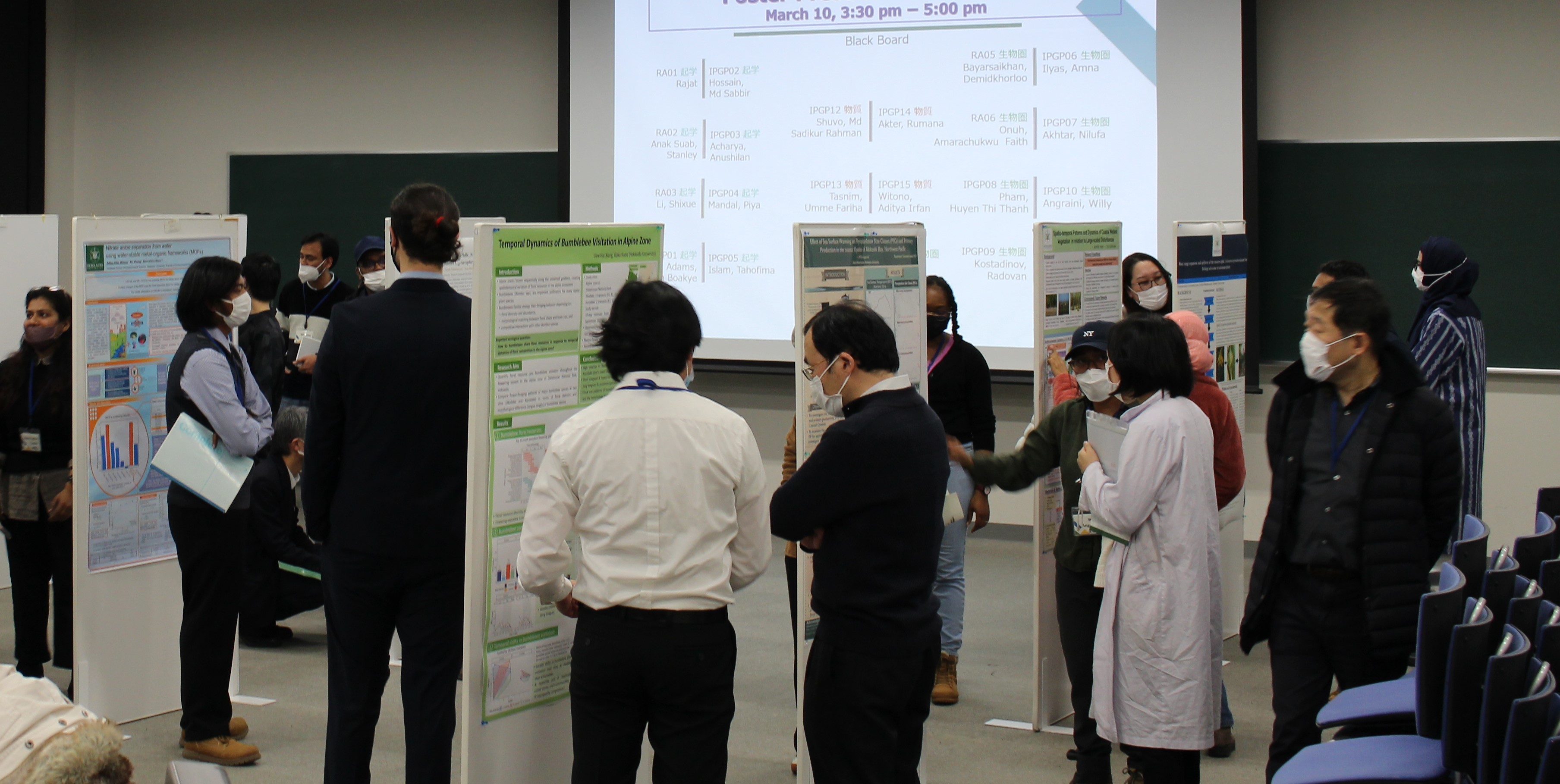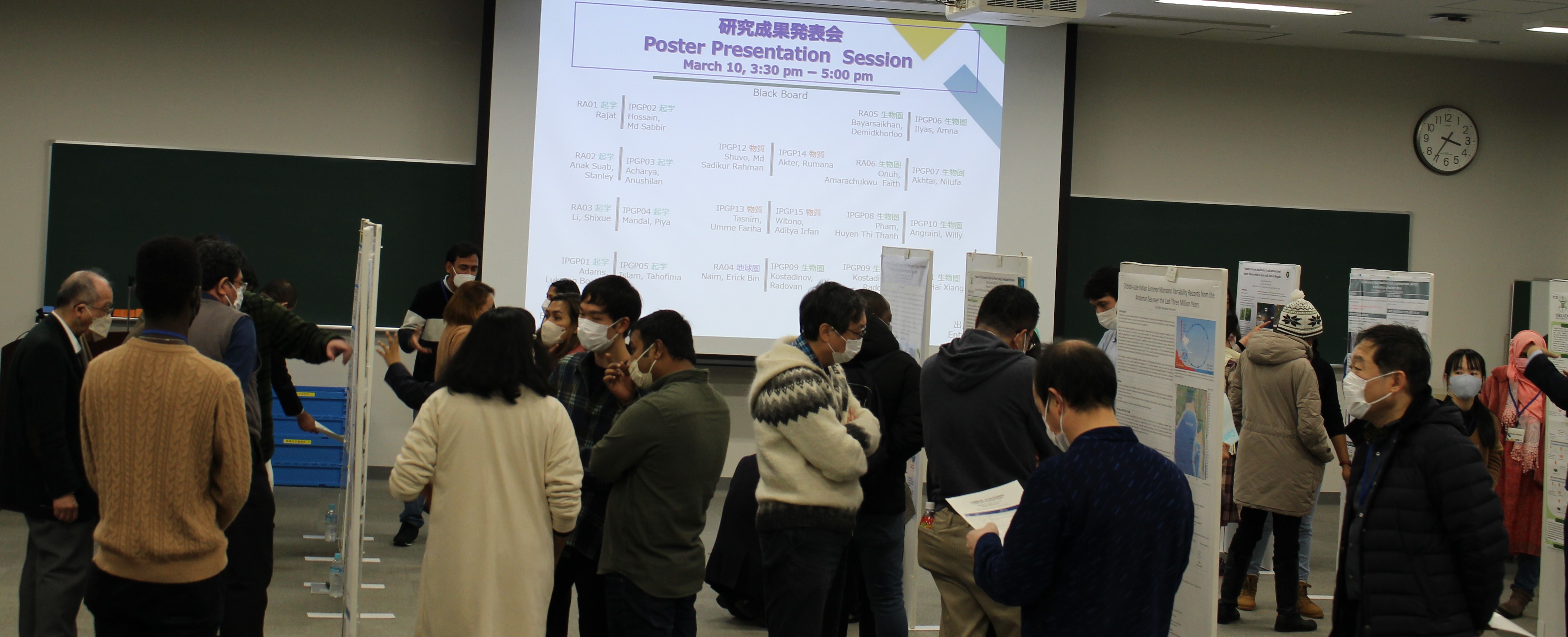 After a rigorous judging, the following three students were presented with the Research Excellence Award for their particularly outstanding research presentations. Congratulation!
Shixue Li (Division of Environmental Science Development D1)
Hai Xiang Liew (Division of Biosphere Science M2)
Aditya Irfan Witono (Division of Environmental Materials Science M2)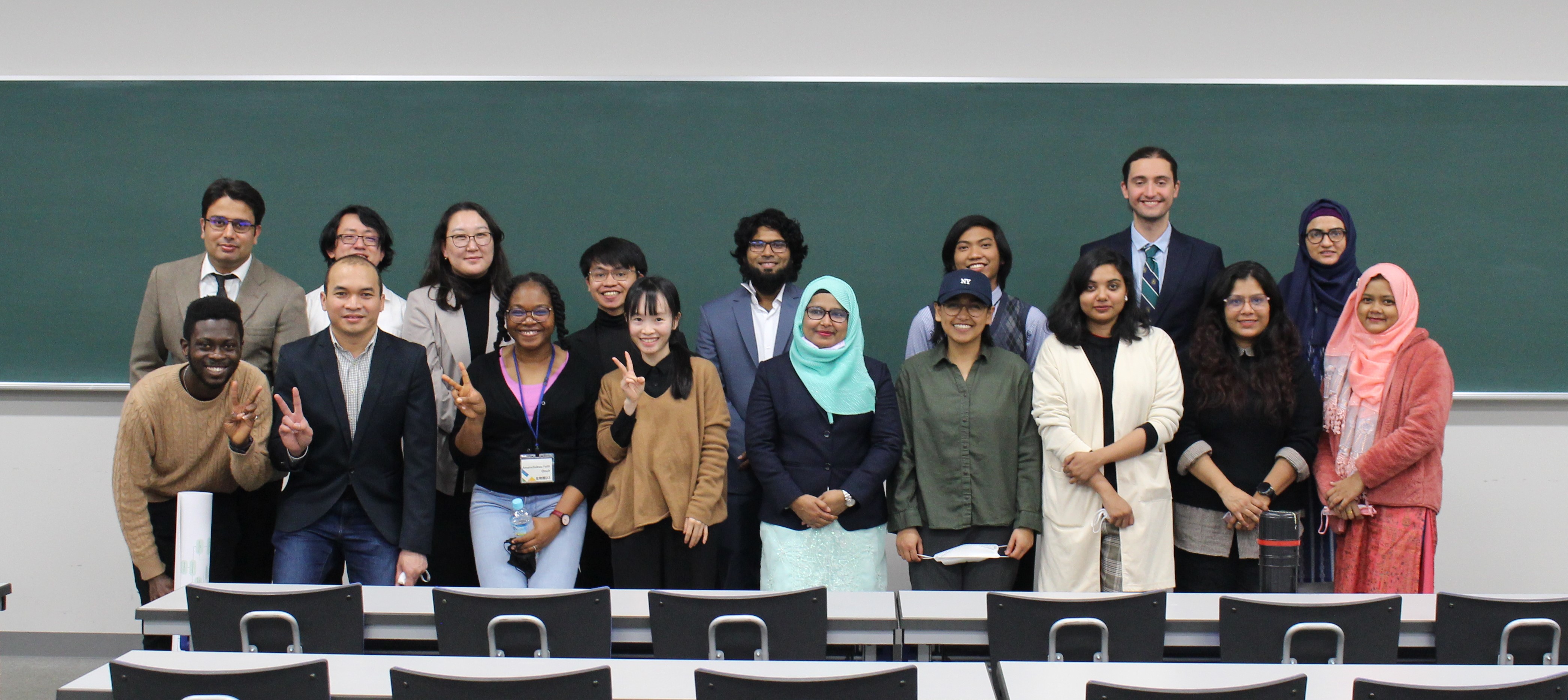 PS: The award ceremony was held
On March 29, an award ceremony was held to honor the winners of the Research Excellence Award.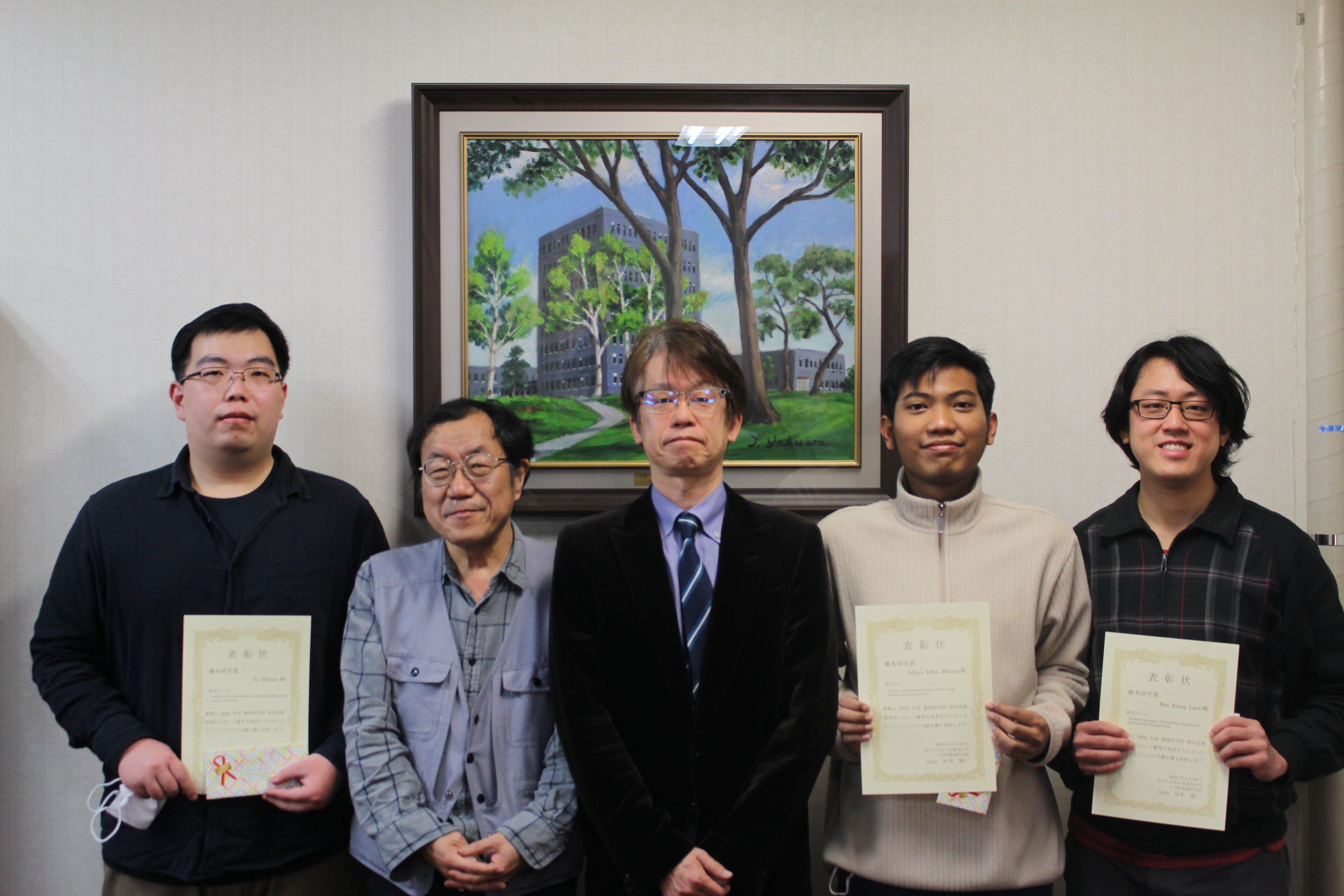 Congratulations again to all the winners!